Erin | Mar 05, 2011 | Comments 6
Sometimes life throws a whole barrel of lemons your way.
In general, I try to not get too personal here at GFF.  The purpose of this blog is to provide sensible advice and information for living well gluten free and with celiac disease.  It's really and truly not about me.  I'm just a person trying to live the best she can and help a few people along the way.
But sometimes, when that barrel of lemons hit me square in the chest, this is my sounding board as well.
Now, I'm not complaining. I have an exceptionally good life, and I am grateful every day that my eyes open and my feet hit the floor.  As some of you know, I have a history of multiple surgeries on my knees, involving a lot of rehab.  (Yes, I'm a physical therapist, but that does not make my immune to injury.  Rather it makes me frustrated when i know what needs to be done but am physically incapable of doing it for myself.)
I believe in making the most of every day, and that celiac disease is a gift.
I believe that our perspective is the key to living a healthy life. We can choose to feel sorry for ourselves, or we can joyfully embrace the true options that we have. I believe that we are not broken.
This particular barrel of lemons took the form of right knee pain. I have knee pain on and off fairly regularly, so I usually blow it off. This time, it has been intermittent for about a month, and constant for the past week, and this time progressive. On Monday I called my orthopedist, and Thursday night I was in an MRI machine. Again.
I have had so many MRI's I have the drill down pat, arriving with no metal anywhere and socks. Socks are key.
There are a couple of options at this point. I may have a meniscal tear or a loose piece of excess cartilage floating around, which would be a best case scenario and easily fixable with a simple arthroscopy. The other option is that is a failure of my cartilage graft. My cartilage repair surgery was experimental, there are no guarantees. I've done very well and have no complaints, but the possibility exists that at any time those grafts can fail. That the months in the wheelchair, the rehab, the struggle-may have not been successful.
For a split second I let myself feel sorry for myself. OK, maybe longer than a split second. A minute, maybe, and a few tears. Then it was time to shake myself up, dust myself off and move on. You know why? Because "I'm not quite dead yet!" (Hat tip to Monty Python's The Holy Grail) Because my spirit is not yet crushed. Because I still have hope. And some really good technology on my side.
So if you see celiac disease or the need to live gluten free, or gluten and dairy free, or grain free, or grain and nightshade free; as a burden…
Change your perspective. You have the power to be miserable, and the power to be joyful.
I share with you here Aimee Mullins TED speech. It's 22 minutes long, but worth every second. I have been listening to this daily. Adversity is a gift. Our journey through challenge makes us and our knowledge special and priceless.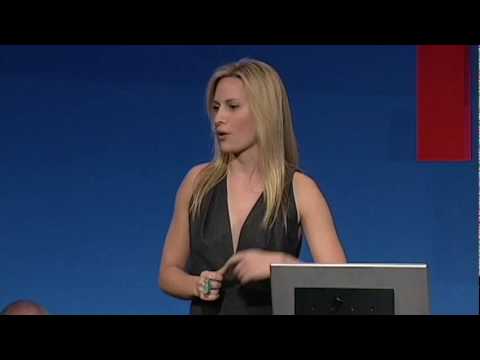 Filed Under: celiac disease • motivation
About the Author:
Comments (6)