Erin | Dec 13, 2011 | Comments 6
My first vlog product review! Going forward, you will be seeing more vlog product reviews.  They give a much better feel for the actual product, I think.  However, I am a newbie to the whole video thing and am still getting the hang of volume, where to put the camera, etc. so bear with me.  They will get better, I promise!  This video is about 6-7 minutes long.  I am trying to keep them fairly short.
This review is part of my work with my Fitfluential family and our partnership with GNC.  The Chia Co chia seeds can be found at GNC online and also at your local store.  Chia seeds are naturally gluten free (be aware of any cross contamination issues-these are free of any possible contamination from gluten, but are processed in a facility with other nuts and seeds, so be aware of that if you have any sensitivities.)
In the video I talk a bit about the benefits and uses of chia, and also about this product specifically.  Let me know your thoughts, and I'd also love to hear your favorite way to use chia seeds.  Feel free to post a link to a recipe in the comments!
Ch-Ch-Ch-Chia!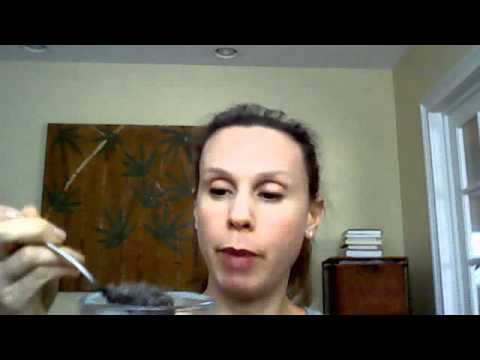 Gluten Free High Fiber and Protein Blueberry Muffins (using chia seeds)
Using chia and flax in gluten free baking according to Shauna the Gluten Free Girl
Coconut Chia Smoothie from Shirley at Gluten Free Easily
Amy at Simply Sugar and Gluten Free's Peach Ginger Chia Pudding
Melissa at Gluten Free for Good's Healthy Power Bars
Enjoy your Omega 3 goodness!
Now, these recipes are delicious and healthy, but they all have calories.  Calories count.  Gluten Free and Fit 101 gives you some more information on fitting treats like this into a healthy diet.  Or if you want it all in a nutshell, check out7 Quick Start Tips for Living a Healthy Gluten Free Fit Life (without making yourself nuts in the process) on Kindle, or the Tips for Healthy Gluten Free Cooking (eat great food without being a chef) companion Kindle book.  (It's also available here in PDF form.)
What's your favorite way to eat (or grow
chia?
Filed Under: Fitfluential • nutrition • product reviews
About the Author:
Comments (6)