Erin | Feb 21, 2011 | Comments 4
We do altogether too much sitting in this world.
Think about it. We sit in the car on the way to work. We sit at work. We sit in the car/on the train/bus whatever on the way home from work.  If we're lucky, we sit in the car on the way to the gym. We sit in the car on the way home from the gym.  We sit in front of the computer/TV most of the evening. Rinse and repeat.
Even if we do go to the gym, or participate in some other regular activity, it is not enough to reverse all the negative implications of sitting on your rear all dang day.  I mentioned this article in the NY times back in a round up in August.  Basically, we do a lot more sitting and a lot less of general physical activity, and the gym is not enough to counter act that.
So what do we do about it?
Lots of things.  But here's one.  Some people (including myself) are lucky enough to be able to use a treadmill desk.  The benefits of the treadmill desk  have been studied in depth by Dr. James Levine at the Mayo Clinic. The video is just a minute long, check it out.
When I began working from home in July, I decided it was the perfect opportunity to set up a treadmill desk.
I happen to have an incredibly handy husband, and I already had a treadmill at home.  We (OK, I) did some research and came up with a plan to create a tabletop that would accomodate everything I need to work, would be stable, and cost effective.  (I actually posted about this before, but did not save a draft of the post and lost in when I had to reboot WordPress due to a hack.  D'OH!  My web guru and friend JC Deen [who incidentally just did a kick butt revamp of his site, JCD Fitness] saved me from complete and utter disaster. But I digress.)
Here's my desk:
Craft foam and plywood are the 2 main pieces.  There are lots of resources to learn more about building a treadmill desk.  Here's a few:
Or, if you want the absolute best in Treadmill Desks, and don't mind dropping some money, there's always the Trek Desk. I can't even lie, if we win the Powerball I'm getting one.
My set up isn't perfect, there are some things I still need to tweak, but overall it works very well.  I stand for an hour or two, but the remainder of my 8 hour workday is spent walking at 2% incline at 1.3 mph.  I'm very comfortable there and it does not impact my ability to do anything at all.  Beyond the overall health benefits of sitting less, there's always the question "how many calories do you burn?"
First, a disclaimer and explanation.  This does not in any way replace my structured exercise.  This is simply a bit of extra general activity through the day, and a way for me to avoid the hip pain I get while sitting too long.  My treadmill was down for a week while we waited on a replacement part and my hips and back were killing me.   Having said that, on to the calories.
For someone my size (5'7″, 126 pounds) using the Fitbit to measure, I burn approximately twice as many calories walking at that slow a** pace as I would if I were sitting on my backside.  It qualifies as "lightly active" as opposed to the dreaded "sedentary."  In numbers, it's about 2 calories a minute walking versus 1 calorie a minute sitting. That's a significant difference.  Approximately 300-400 calories a day of a significant difference.  This is just an educated guess though.  Regardless, the other benefits of sitting less can not be overlooked and are truly the best part of all of this.  Reducing your risk of diabetes, heart disease, circulatory issues, joint problems etc.  There is no downside.
If you have a bit of time, here is a great video of Dr. Levine again speaking about the variability in activity (NEAT-non exercise activity thermogenesis)
and it's importance of movement in combating obesity.  Very worth the 13 minutes.  At the very least stand up to watch it.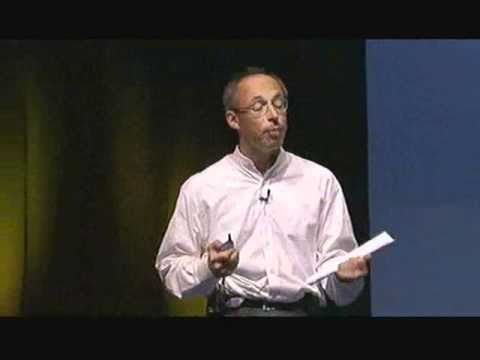 I've been using the treadmill desk for about 6 months now and would never voluntarily go back to a standard desk.
I know Wendy at Celiacs in the House mentioned something about a treadmill desk, but I don't know where. Link it Wendy!
Anyone else use a treadmill or standing desk?  Thoughts/opinions?
And as always, if you are new here, welcome! Check out Gluten Free and Fit 101 to get started.
Filed Under: exercise
About the Author:
Comments (4)